This clinic had two good defensive speakers, namely Doc Holliday and Will Muschamp. This was fresh off Florida's national championship win over Ohio State in January 2007. Doc Holliday spoke about the
Tracer
blitz that they used to harrass Heisman trophy winner Troy Smith as well as their base defense,
Under Orange
, which is an Under front with Man-Free coverage. He also talked about DB Drills and
Charlie Strong's three favorite Fire Zones
.
Will Muschamp was still the DC at Auburn and he talked about Game Planning, Man Coverage, and Fire Zone Coverage with an interesting adjustment vs 1 Back teams to Man up to help versus the Sail or Flood concept. The Game Planning session was very informative and there a couple of videos that he did out on the same subject through the Tony Franklin System.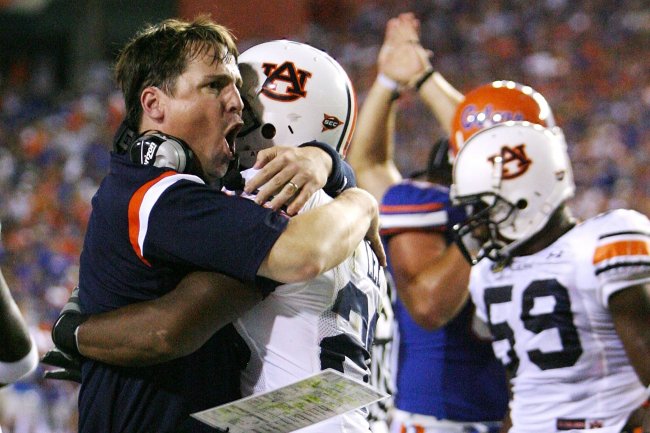 Finally, Lyle Lansdell from Calvary Chapel HS (CA) talked about implementing the Spread Offense run game and West Coast passing game at the high school level.